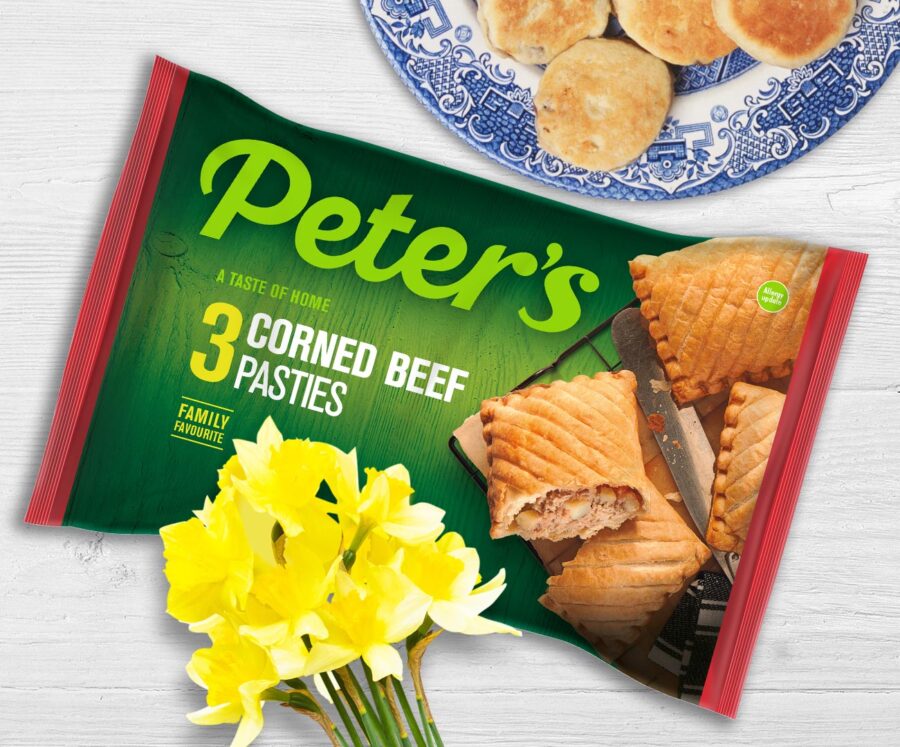 February 17, 2021
Enjoy a Peter's this St David's Day
With the Six Nations under way and St David's Day on the horizon, Peter's is celebrating all things Welsh with special offers in major supermarkets leading to March 1st.
Famous for their pies, pasties and sausage rolls, all of Peter's savoury pastries are lovingly baked in Bedwas, Caerphilly.
The offers are a great opportunity to stock up on family favourites, with sporting events such as the Six Nations and special dates such as St David's Day & British Pie Week being enjoyed from home.
The St David's Day promotions available in all major supermarket feature a range of offers across all Peter's products including local favourite, a 3 pack of corned beef pasties, which is now on offer in Tesco and ASDA for £1.25.
Recently, to celebrate their fiftieth year of baking in Wales, Peter's launched new packaging, including a bold rebrand of its logo and strapline.
Retaining the colour green synonymous with Peter's, the packaging features an enhanced signature logo and appealing photography, with the design encompassing the pastry baker's family themed 'A taste of home' message.