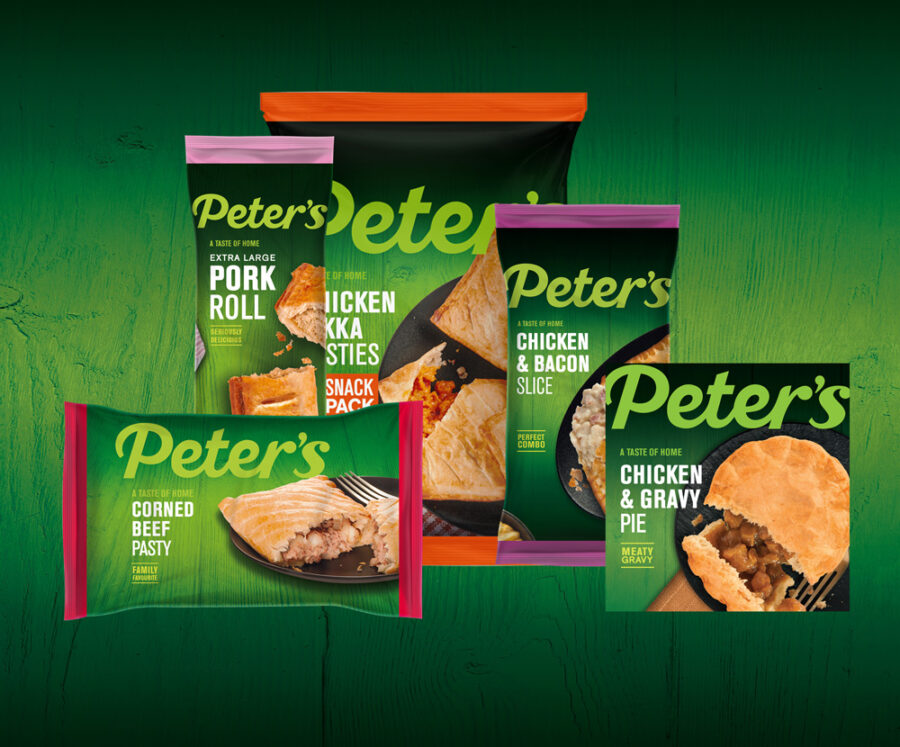 February 11, 2021
Peter's launches new packaging
Peter's has marked the start of 2021 by launching new packaging, including a rebrand of its logo and strapline. Famous for their range of pies, pasties and sausage rolls, Caerphilly-based Peter's has unveiled the rebrand as packaging hits store across the country just in time for the St David's Day offers taking place in major supermarkets throughout Wales.
The new design will be rolled out to all the company's retail lines with the "bold" refresh expected to further increase brand recognition amongst customers.
Retaining the colour green synonymous with Peter's, the packaging will feature an enhanced logo, product imagery and the company's new strapline 'A taste of home'.
Mike Grimwood, Managing Director at Peter's, said: "We are delighted to celebrate our fiftieth year with the launch of our new and improved packaging. Peter's products are a family favourite in many homes, our rebrand reflects our commitment to providing affordable, tasty options that families can enjoy together."
The new designs will be available in store from February.