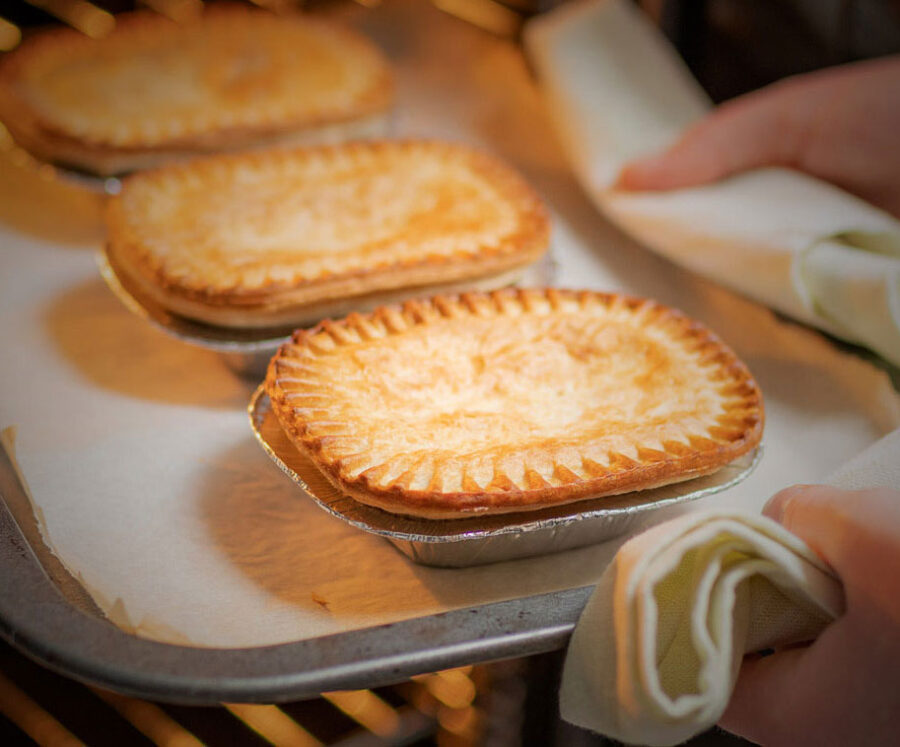 February 5, 2021
Take home "A taste of home"
In its fiftieth year, Peter's has launched a new strapline "A taste of home". The strapline reflects Peter's focus on baking affordable, quality at home products that the whole family can enjoy.
Launched as part of a bold rebrand, the strapline will feature across all packaging and is encapsulated as part of new messaging in each design.
"From humble beginnings we have been making family mealtimes memorable for generations. It's at the heart of what we do; enjoying tasty food and good times together. A simple pleasure, lovingly baked, and just the way you like them. That's a taste of home".
Owain Jones, Brand Manager said "Our new "A taste of home" message encapsulates the values of Peter's, and the affinity customers have with our pastries. We bake products that have been loved for generations, and whether you're trying a Peter's for the first time or have been enjoying them for over 50 years, we're proud to be part of family meal occasions."
The new strapline will be communicated through in-store and online activity and will be supported with a range of "in home" photography featuring Peter's famous pies and pastries. Further activity is planned throughout the year.
Owain Jones continues, "We believe 'A taste of home' will truly resonate with our customers. Whether it's our local favourite the minced beef & onion pie or a snack sausage roll, our pastries can be enjoyed in many places we all call 'home'. That could be together for a family meal, from a chippy at your favourite beach, or as part of a picnic in the park."
The new designs will be available in store from February.