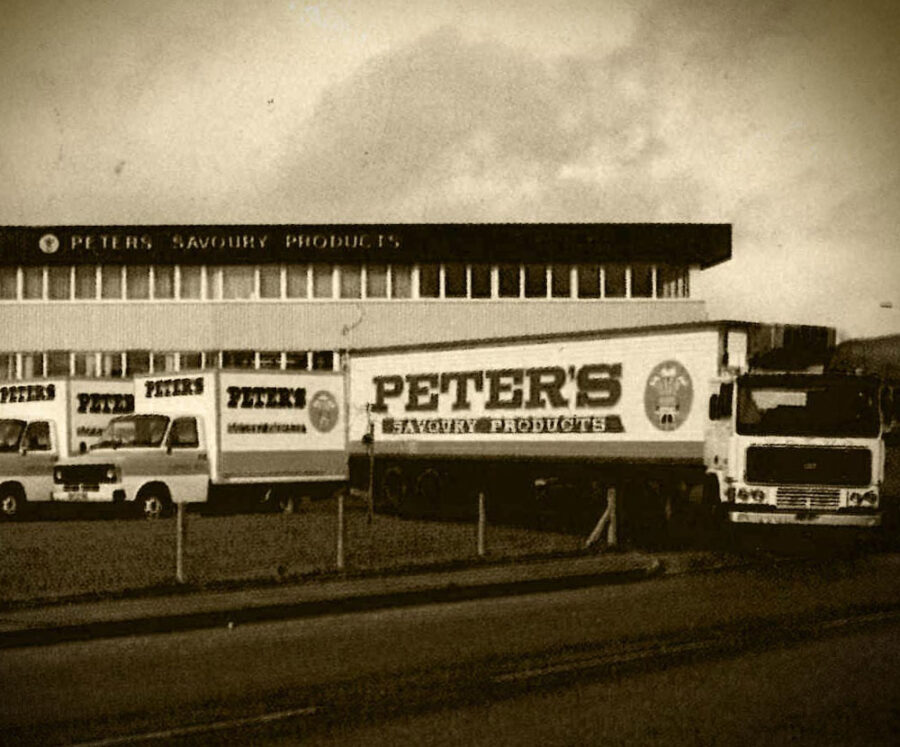 January 10, 2021
Celebrating 50 years of Peter's
Leading Welsh baker is celebrating 50 years of baking the nations favourite pies and pastries. From humble beginnings as a small pie manufacturer in Merthyr Tydfil, Peter's has come a long way.
Starting as 'Thomas' Pies', baking sought after sausage rolls, pies and pasties to the valleys, the Thomas family moved the business to their existing home in Bedwas, Caerphilly in 1970. Together they developed the highly successful 'Peter's'.
Led by family man, entrepreneur and visionary, Stan Thomas, who retired in 1986, he would pass his vision and enthusiasm to his sons, Stan Jr and Peter. In 1988, the brothers sold Peter's Savoury Products to FTSE 100 company Grand Metropolitan.
The Thomas Family would go on to success elsewhere, taking on opportunities in property, construction, airports and sports clubs. They would later be recognised for services to entrepreneurship and charity; Sir Stanley Thomas OBE and Peter Thomas CBE.
The founding family interest in Peter's remains a close affinity to this day with Peter recently calling to celebrate the 50th anniversary of business. Stanley Thomas Sr, who sadly passed away in 2015, also retained an interest in Peter's, and would often enjoy visiting the Bedwas bakery, meeting with staff and sharing his passion for pies.
The vision and growth of Peter's did not stop there, with the business expanding their Bedwas bakery and operations in 1993. By 1997, the business would be back in family ownership, with the Griffiths family. During this time the business would grow its Foodservice offering and retail ranges, taking Peter's to supermarkets and chip shops across the UK.
2007 would see a further change at the top, and the pastry manufacturer would go on to grow its portfolio beyond the humble Peter's ranges. Launches would include their Seriously Tasty range and products through brand partnerships with Quorn, Heinz, Sharwoods and Bisto. They also expanded production, securing "own label" contracts with major supermarkets including Sainsbury's, Lidl and Coop.
In their fiftieth year, Peter's is now a household name and make over 2 million pastries every week. Baking a range of pies & pasties for retailers across the UK, they continue to serve the nation with products across a variety of customers including national supermarkets, convenience stores, stadiums, and of course, chip shops.
Mike Grimwood, Managing Director of Peter's, "Peter's is Stan's legacy – a household name that supplies retailers and venues across Britain, and based in a modern, purpose-built factory in Bedwas. He had a passion for pastry, innovative ideas and a brain for business. He saw the opportunities the end of meat rationing offered in the 1950s, and created a company which simply grew and grew, today employing 700 staff, and selling literally millions of pies every year."
In its fiftieth year, Peter's has marked the start of 2021 by launching new packaging, including a rebrand of its logo and strapline.
Retaining the colour green synonymous with Peter's, the packaging will feature an enhanced logo, product imagery and the company's new strapline 'A taste of home'.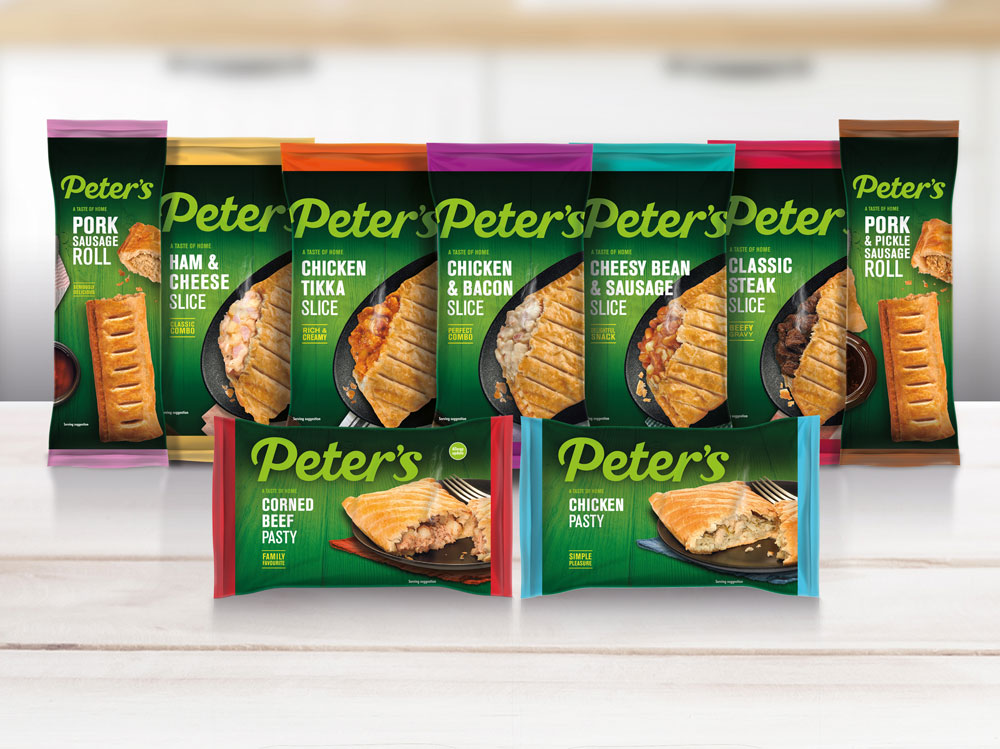 Mike Grimwood, continues, "We are delighted to celebrate our fiftieth year with the launch of our new and improved packaging. Peter's products are a family favourite in many homes, our rebrand reflects our commitment to providing affordable, tasty products that families can enjoy together."